Recently, the XYD3000 CNC dished end polishing machine independently developed by Anhui Xinyida Polishing MachineCo., Ltd. was successfully delivered to customers. Anhui Xinyida has added a new rookie to the application of domestic CNC polishing equipment in the industrial head polishing process.
CNC dished end polishing machine is an indispensable polishing equipment in the surface treatment process of the heads of medicine, food, purification, water supply and chemical industry. The equipment adopts double servo system, double grinding head grinding and polishing is completed continuously, and the efficiency is improved by more than 30%. The operation is completed by one button, which improves production efficiency and is suitable for batch operation.
The CNC polishing machine adopts advanced technology such as imported pressure sensor, and the pressure of the grinding head is automatically constant without human intervention. The pneumatic clamping of the workpiece is automatically centered, which is quick and convenient. Fully enclosed shield with transparent window for easy viewing. It can be equipped with a dust suction device and meets environmental protection requirements.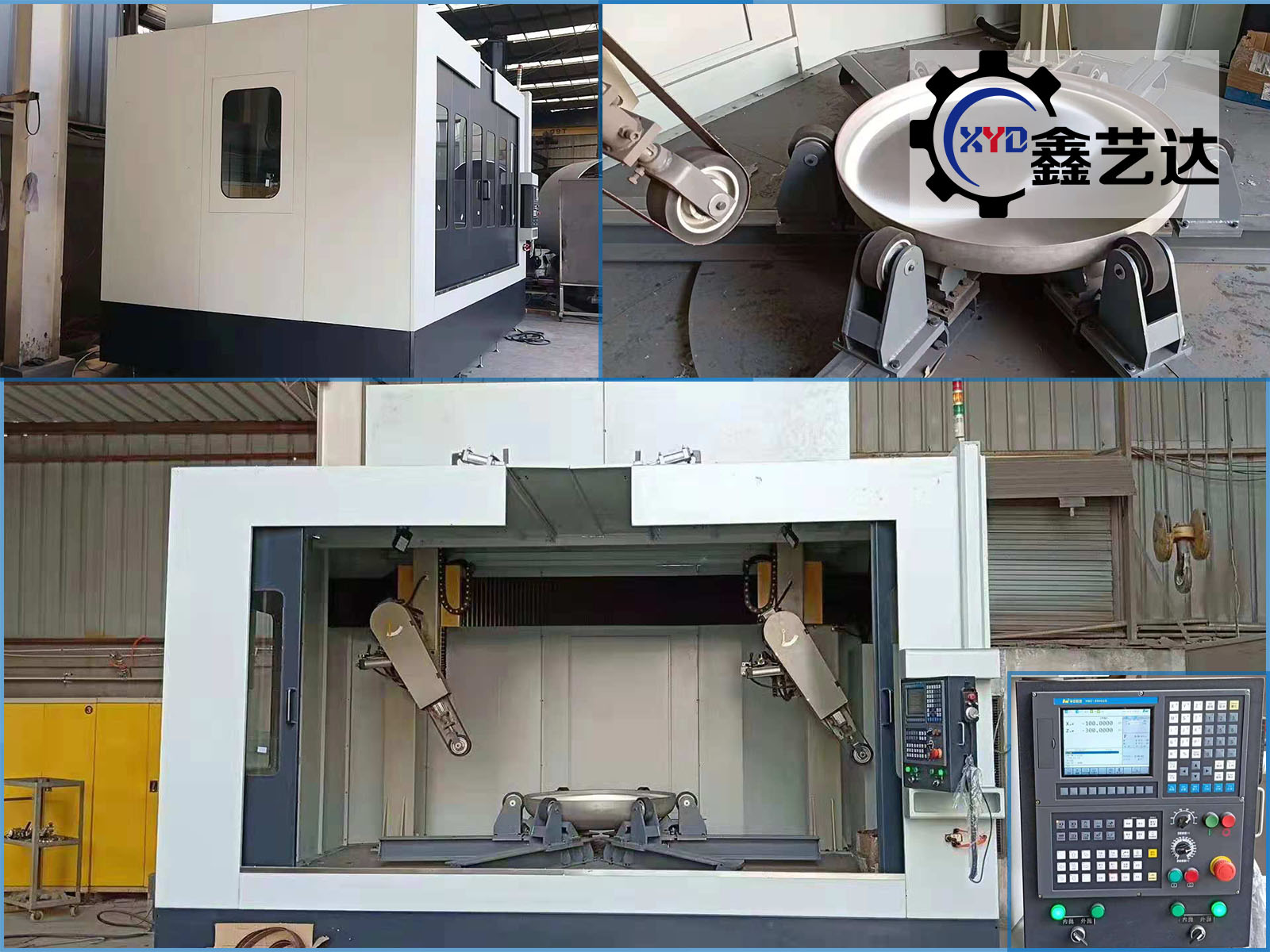 Since 2015, Anhui Xinyida has been planning the development of CNC polishing equipment. After three years, it successfully launched a series of CNC polishing machines, CNC polishing machines. Widely used in medicine, food, purification, water supply, chemical, LNG new energy, military and other industries, the core technical indicators of equipment have reached the advanced level of the industry.
We will adhere to the spirit of excellence, further improve the design level of design, processing, assembly, artificial intelligence, etc., to provide users with cost-effective CNC polishing machine products, to achieve human transformation and upgrade, efficient green production.