Flat sheet polishing machine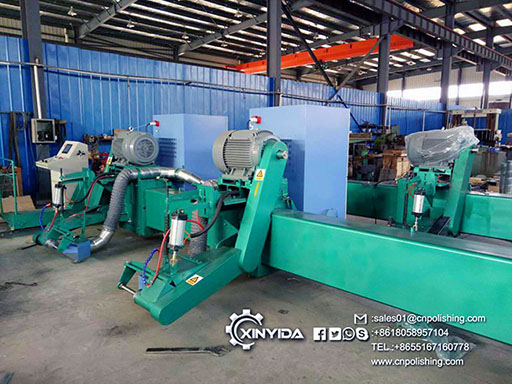 The machine adopt portal frame structure,the workpiece remains immovable, grinding head move left and right on portal frame.
It's mainly used to polish and grind various types of large planes. It's especially suitable to the polishing, grinding and drawing of stainless steel plate.
Due to the adoption of a grinding way that grinding head moves and workpiece stays still, work piece length is virtually unlimited, and it's just necessary to make a corresponding change in the machining tool bed and guideway.
Polishing Precision: Surface roughness (Ra) is less than 0.4μm