Only one grinding head, how to grind both tank shell and tank head?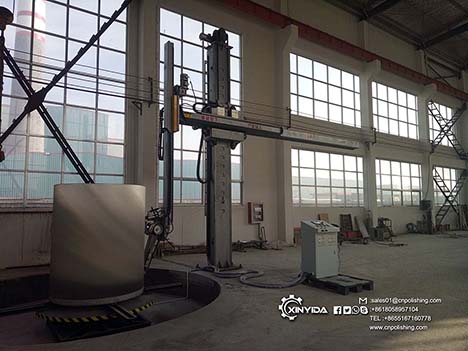 If I tell you, it can not only polish, but also polish the inner and outer surfaces of the tank shell and tank cap.
The rotating table takes the tank body to rotate at a constant speed, and the polishing head can move up and down at a constant speed, it can reach into the tank body to polish the inner surface of the tank body.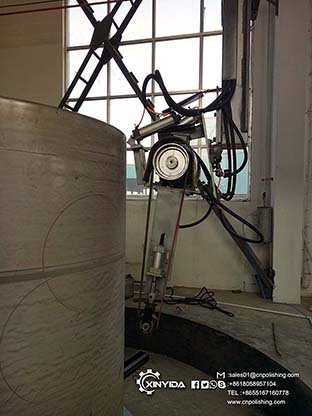 The long working vertical arm and long beam determine that this machine can polish deeper and wider tanks
The control panel can control the belt grinding speed, the move speed of the grinding head, the position of the beam and the vertical beam.
According to the actual situation of the workpiece, different speed control can be used to improve the polishing result and increase the work efficiency.
The same process to polish the tank head.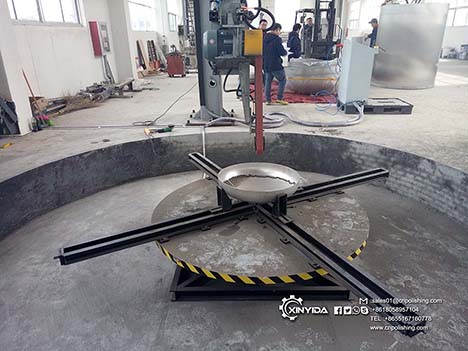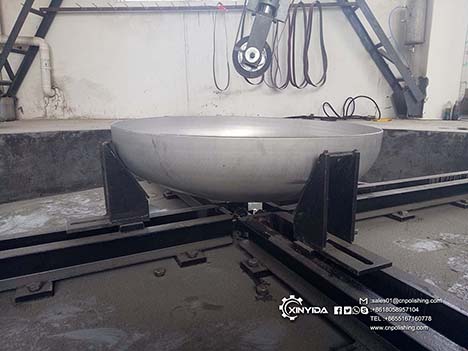 The beam moves in the predetermined direction, and the speed of the beam up and down and left and right is adjusted according to the panel. Combined with the floating technology of the grinding head, the grinding head is closely attached to the surface of the workpiece.